Fabric Artist and Designer
Fantastic adornment for body and home
Wonderful wall-hangings, silky scarves, quirky clothes and incredibly intricate textile based jewellry....... just a few of the products I design and individually craft.
I use an interesting variety of textile crafts including batik, quilting, embroidery and loom-knitting, to name just a few, frequently in combination to produce each piece.
The complexity, and often random nature of the creative process together with the wide range of fabrics, yarns, beads, shells and other materials used makes every item unique, except for the greetings cards which are individually signed and reproduced from original photographs of my work.
I hope you enjoy browsing the site, and...
.......if you wish to make a comment, a purchase, enquire about commisioning work, tuition in batik or want any further information please use the contact form. Please don't forget to leave your contact details if you want a reply.
Roz Plant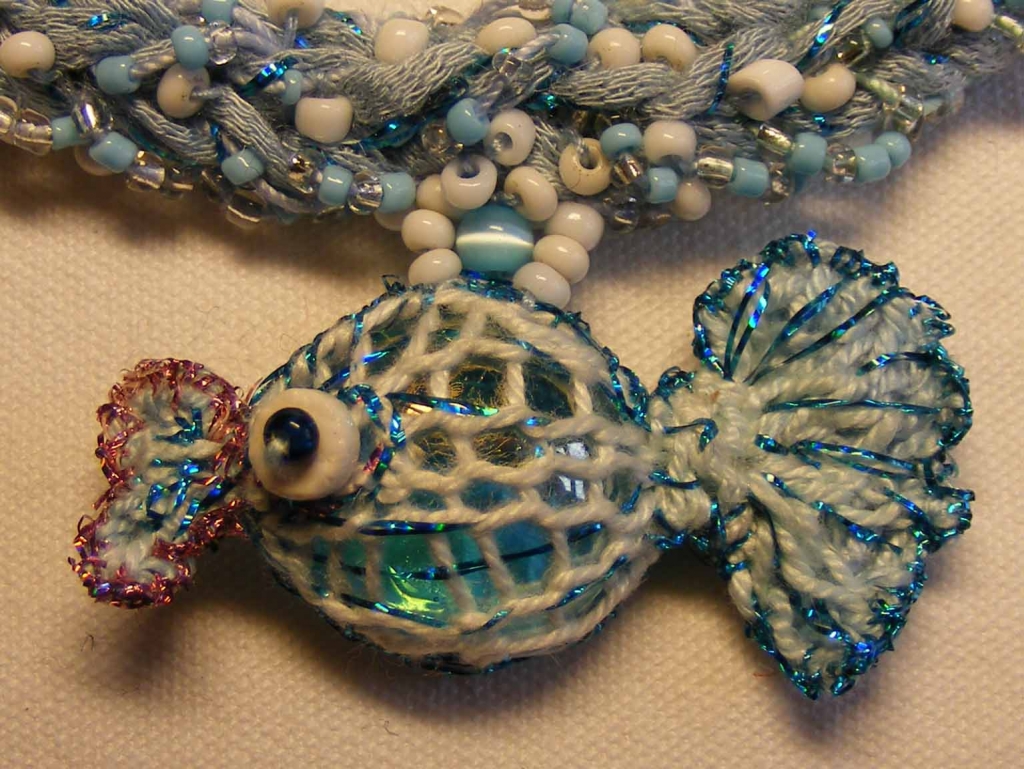 Fish Necklace, french knitted & embroidered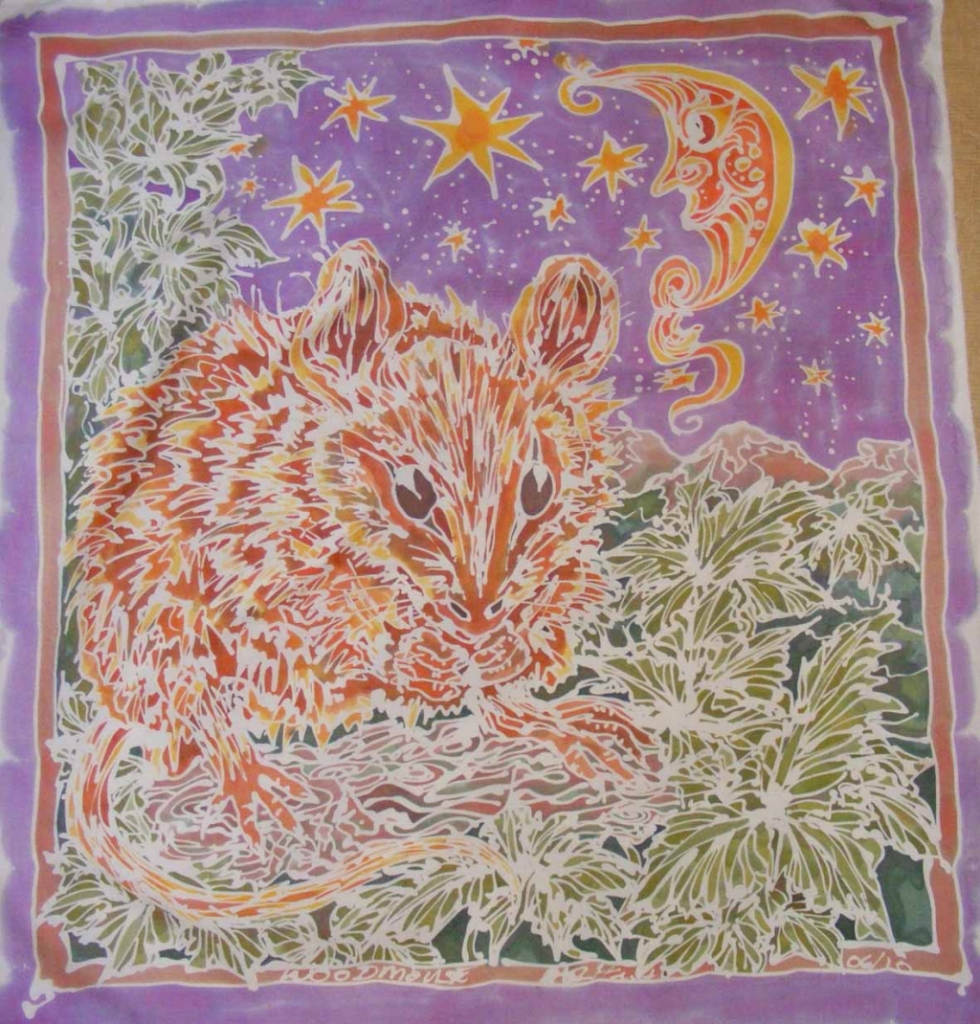 Woodmouse, Batik Painting on Silk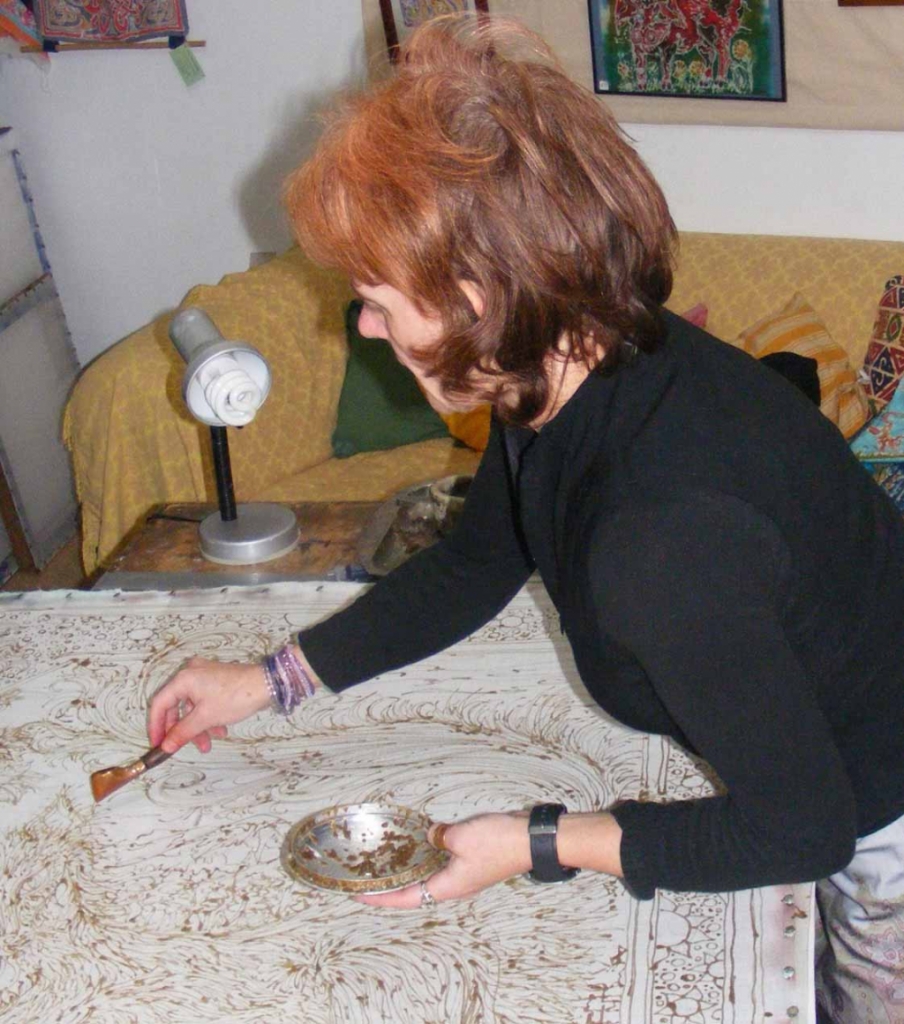 Waxing out, the first stage of Batik